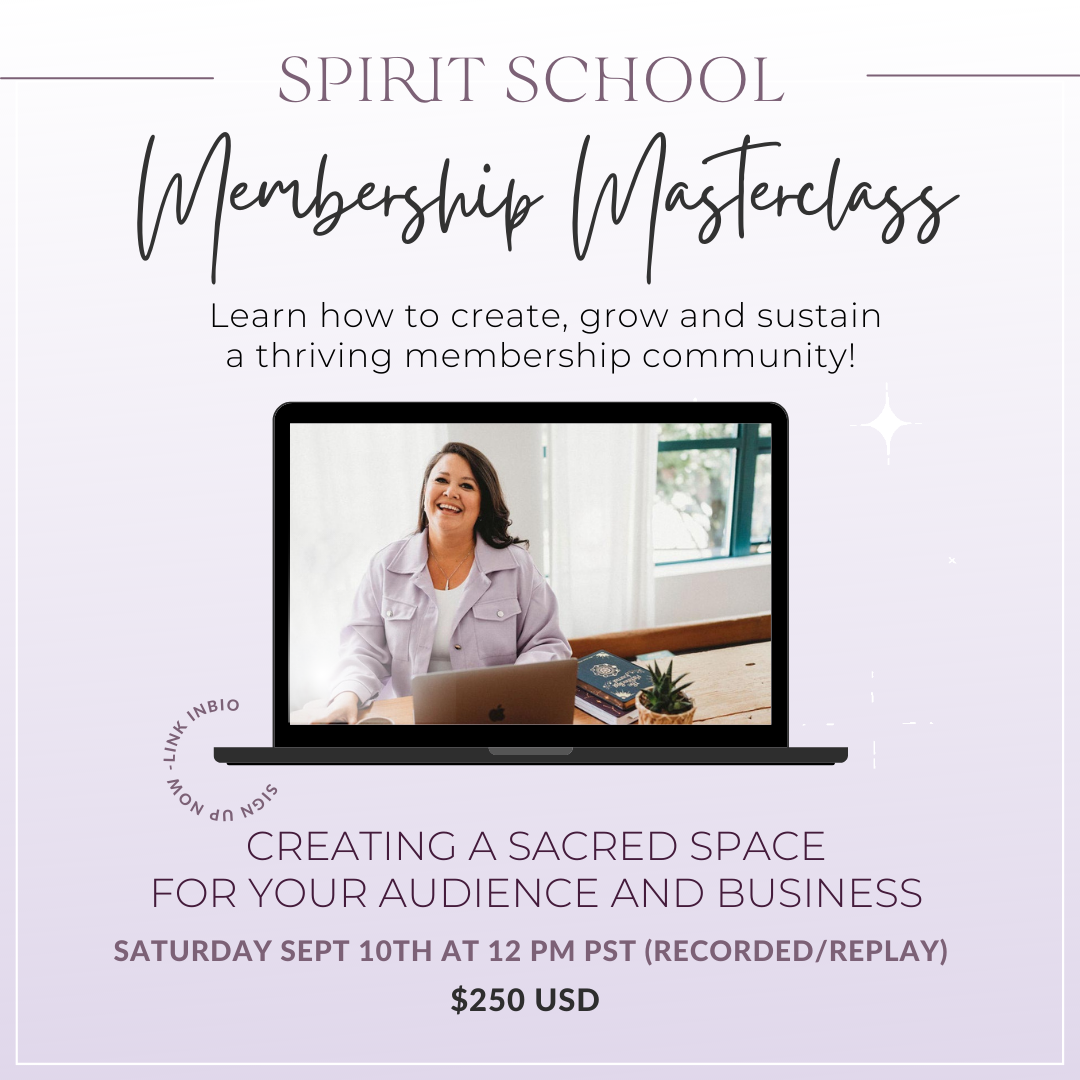 Desiring to start or growing a membership?
The Spirit School membership space is celebrating 2 years on August 1st, 2022! In those two years I have launched, grew, sustained, pivoted, reformatted, overhauled and overcame so much through my membership ownership experience.
I have learned 👏🏽 so 👏🏽 much 👏🏽
I am often asked to 'pick my brain' on memberships, so I put together an in-depth look at what it takes to start, grow and sustain a successful membership space for your business and practice!
Whether you desire another stream of income in your business, want to grow your body of work, or build a scared community for people to gather around your content - a membership community is an incredible addition to your business.
Topics we'll cover:
✨ Membership Models (various)
✨ On-boarding/Off-boarding members
✨ Structuring the content and pricing
✨ Launch Strategies to consider
✨ Pivoting in your membership
✨ Growing your membership
✨ What I wish I knew
✨ Support systems within your membership
✨ Community engagement and community building

This class will have a 90 minute lesson with 1 hour Q&A - The replay will be posted the same day for access for 6 months.