Spirit School is a podcast to support you in your intuitive and spiritual development journey. As a professional psychic medium, I share all I have learned from nearly a decade on my own mediumship and spiritual development journey so you can feel seen and confident in your own experience. You are not alone bright ones.
This podcast is my free offering to the world, I hold nothing back.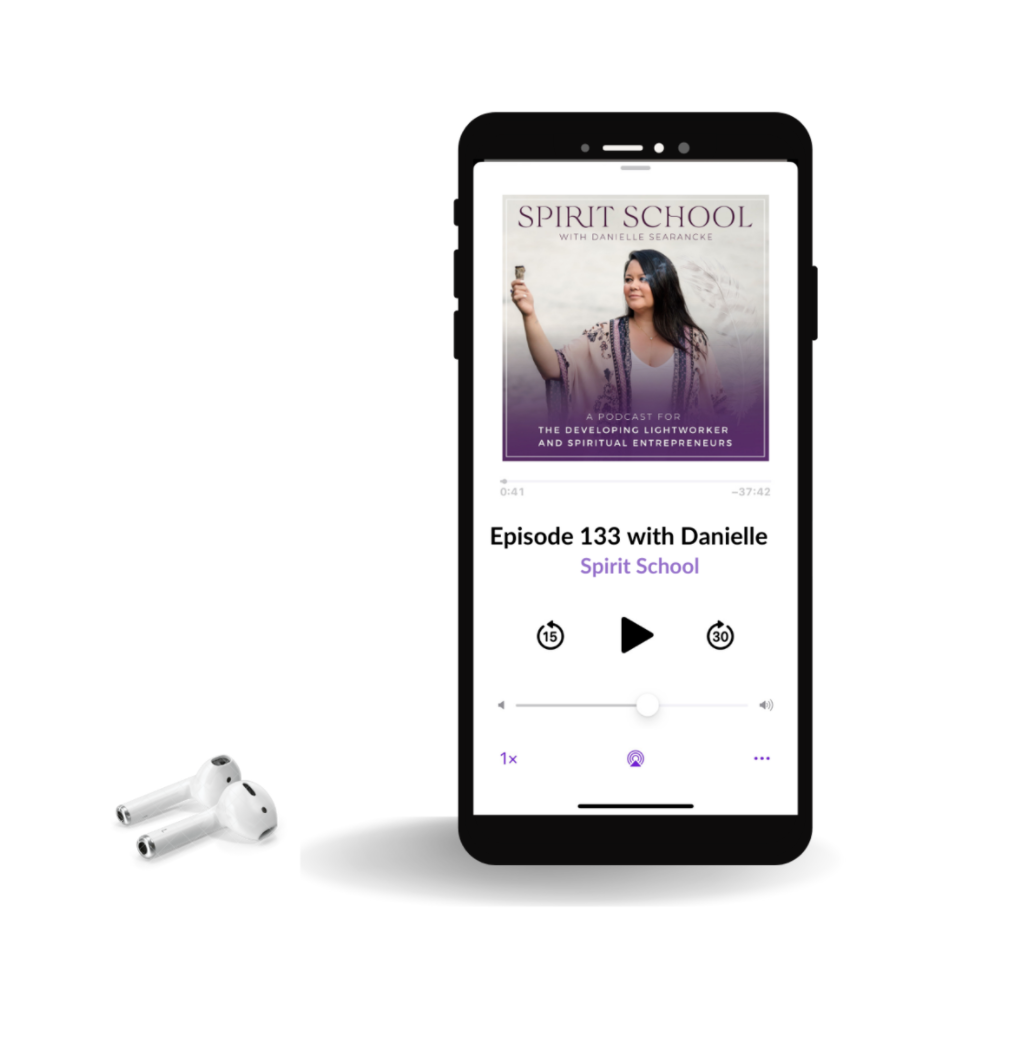 Featured Episodes
Check out some of the most popular Spirit School podcast episodes below!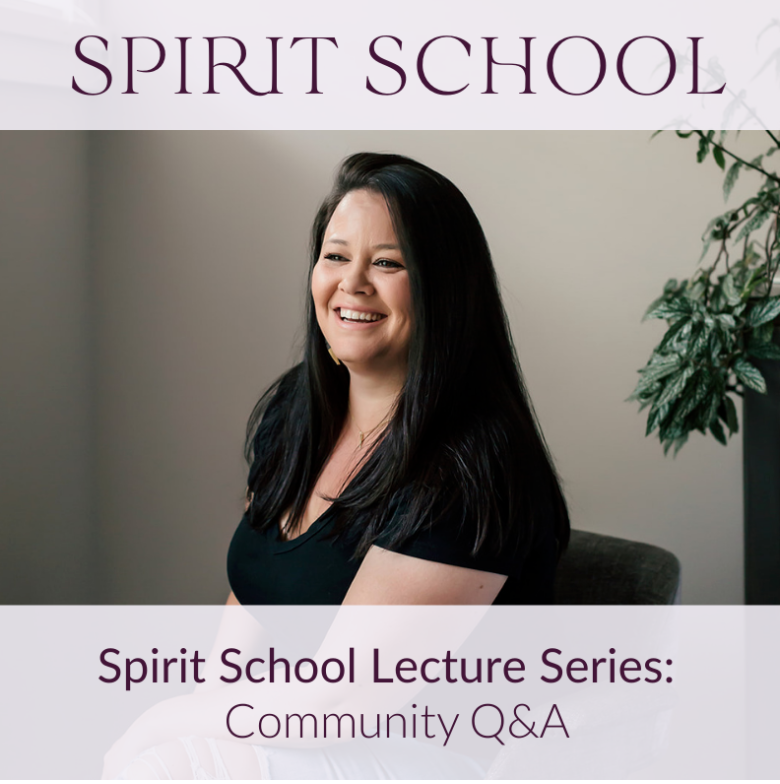 Spirit School Lecture Series: Community Q&A
In this episode is the audio from the most recent live Q&A Call in the Initiation Circle. The questions asked are always amazing and they are at all levels of development so I thought this call would resonate with many of you! It all begins with an idea.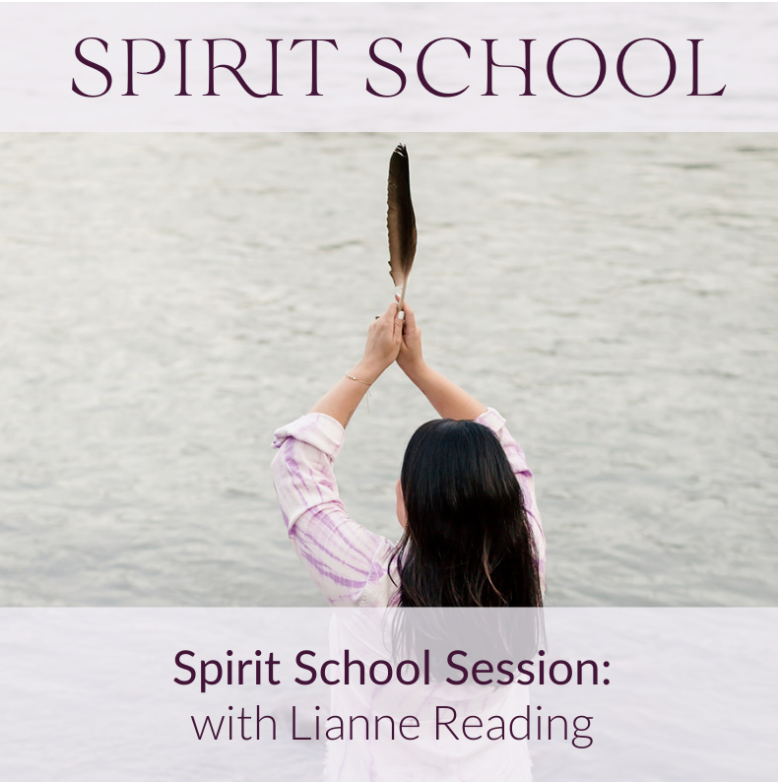 Spirit School Session: Lianne Reading
I was so grateful Spirit aligned Lianne to my awareness. I feel that we both got a lot out of this session and she was gracious enough to allow me to post this reading on the podcast, with very limited edits.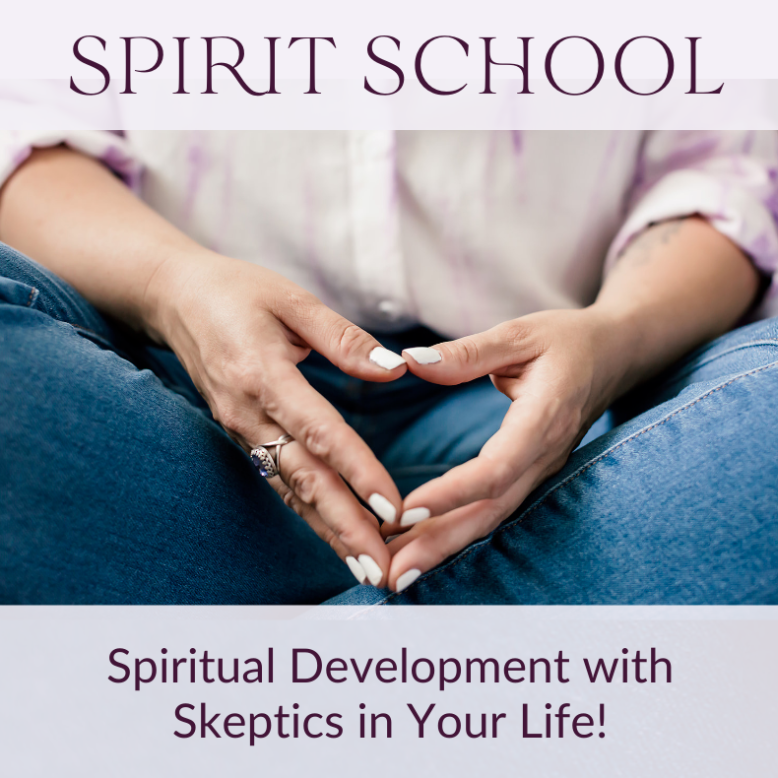 Spiritual Development with Skeptics in Your Life!
I share my side of our journey in this episode and provide some inspiration and advice around now to navigate your spiritual development within a circle of people who would identify as non-believers.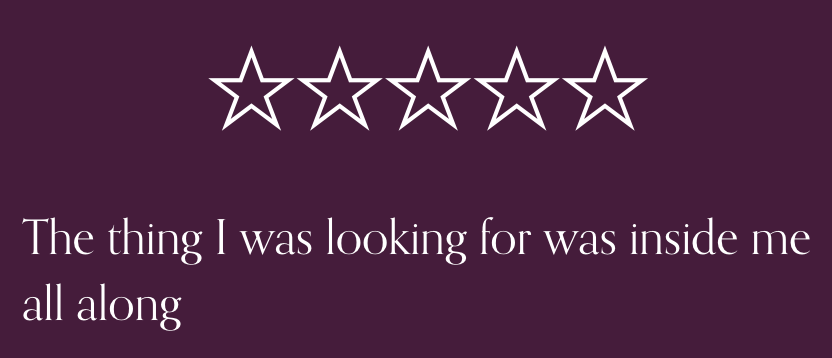 "I found my life path rerooted here and the light Danielle shares illuminates the way as I prepare to walk this path and to take every step on my own. With confidence and grace I've had many life aha moments that lead me to believe in Danielle myself the universe my guides and my intuition. What a wonderful joy filled life awaits Thank you Danielle."
— Tania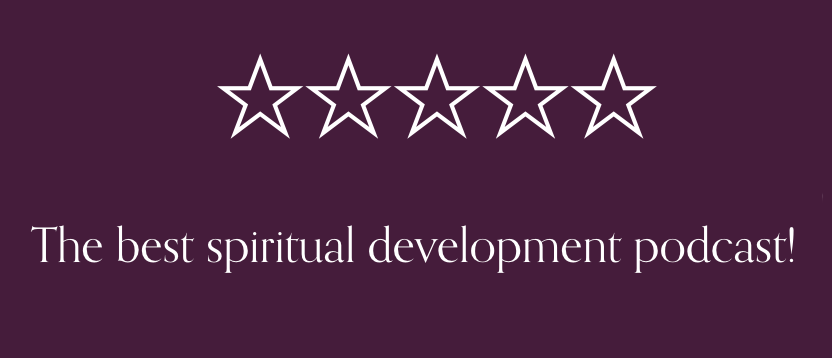 "Danielle is an amazing teacher. She teaches in a place of honestly and service, without any ego attached. If you are looking to get an honest look into the world of mediumship and spiritual development then this is the podcast! She talks about things that most mediums won't and does it in an authentic helpful way without judgment or authority. She has amazing guests and always asks questions we all are itching to know. She dives deep into spiritual development as well as acknowledging the fears that can come with the territory. Transcending these fears into learning experienced and helping us to work through them with ease. When I listened to this for the first time I had a sense of "home". Finally, a place to learn and grow and feel supported. Love this podcast! Give it a listen, you won't be disappointed!"
— Anonymous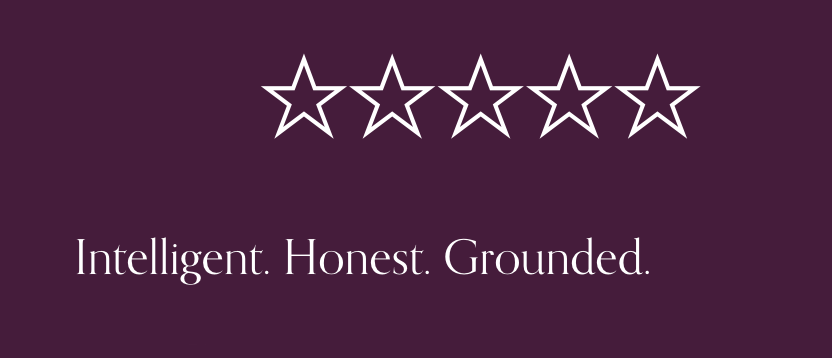 "This podcast is not just for mediums and the spiritually curious. This podcast is for everyone who appreciates intentional and heartfelt conversations about spirituality, motherhood, career transitions, self-love, and the divine center within us all. As an serious academic and cosmic energy lover, I treasure Danielle's directness, expertise, and wit. This podcast is a gem."
— Alexa
Are you interested in starting your own podcast?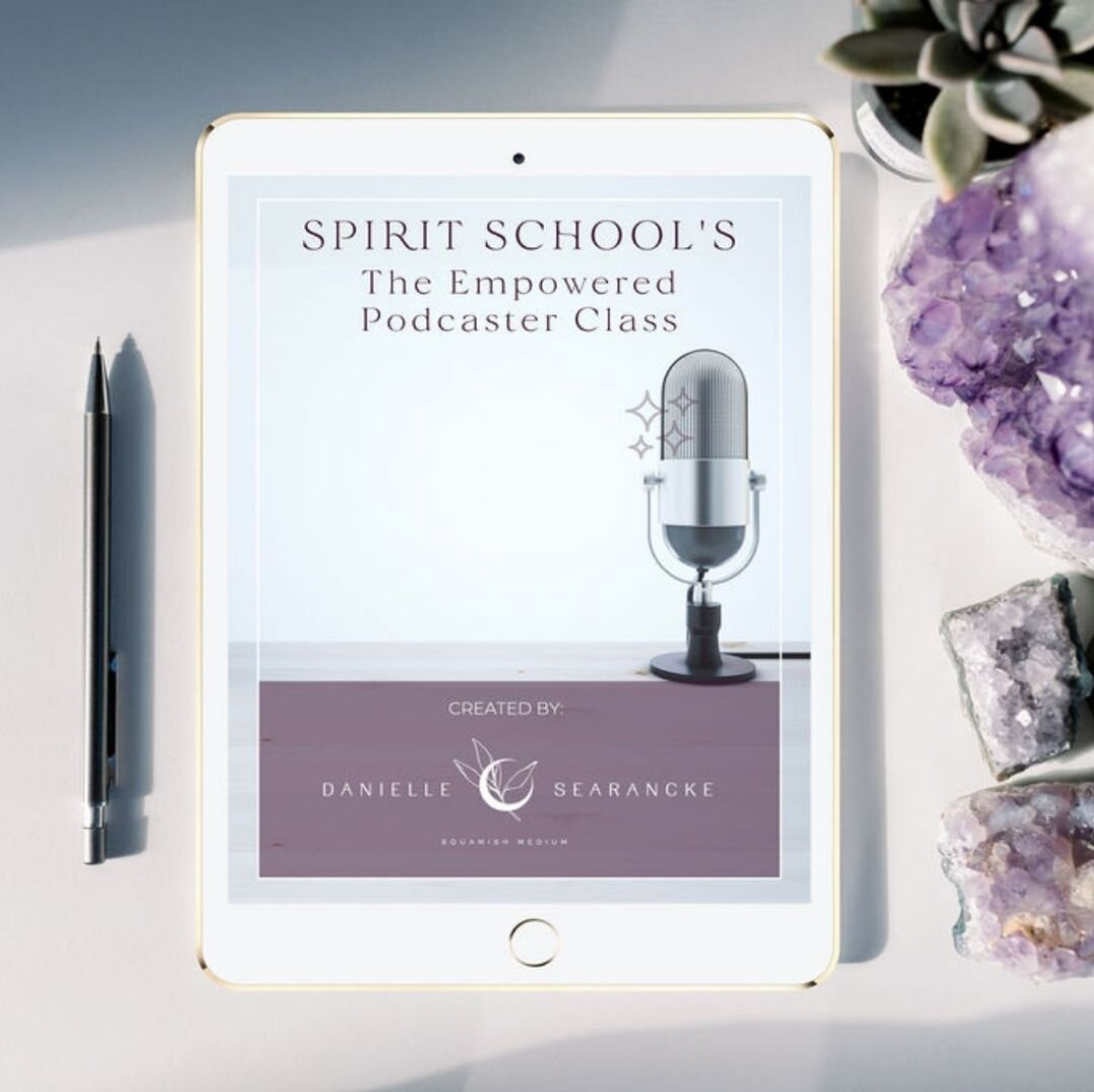 Bring your podcast to life with the help of Spirit School's Empowered Podcaster Class!
This class is for those feeling called to launch a podcast and overcome the fear of sharing their voice.
We transform old stories, strategize the framework of your podcast, co-create a launch plan and go through the technical side of recording, posting, and promoting your pod!
This is a 3-hour class that includes a workbook to get you clear on your message, connected to your vision, and confident in your delivery!