What if you could confidently connect with the World of Spirit, for yourself, and others? 
What would your life be like with this heightened awareness?
What would it be like if you could be a messenger for the Spirit world and deliver hopeful messages that could change people's lives? 
What if you had a safe, supportive and FUN way to develop these gifts? What if you had a clear structure that has helped dozens of light workers before you find their passion and path?
The Initiation, a 12 Week Mediumship Foundations Journey, is an immersive experience that takes you from mediumistically curious to confident, clear and connected in your spiritual abilities. It sets you on the path to an aligned life filled with purpose.
The Exchange for this 12 week immersive experience will be $888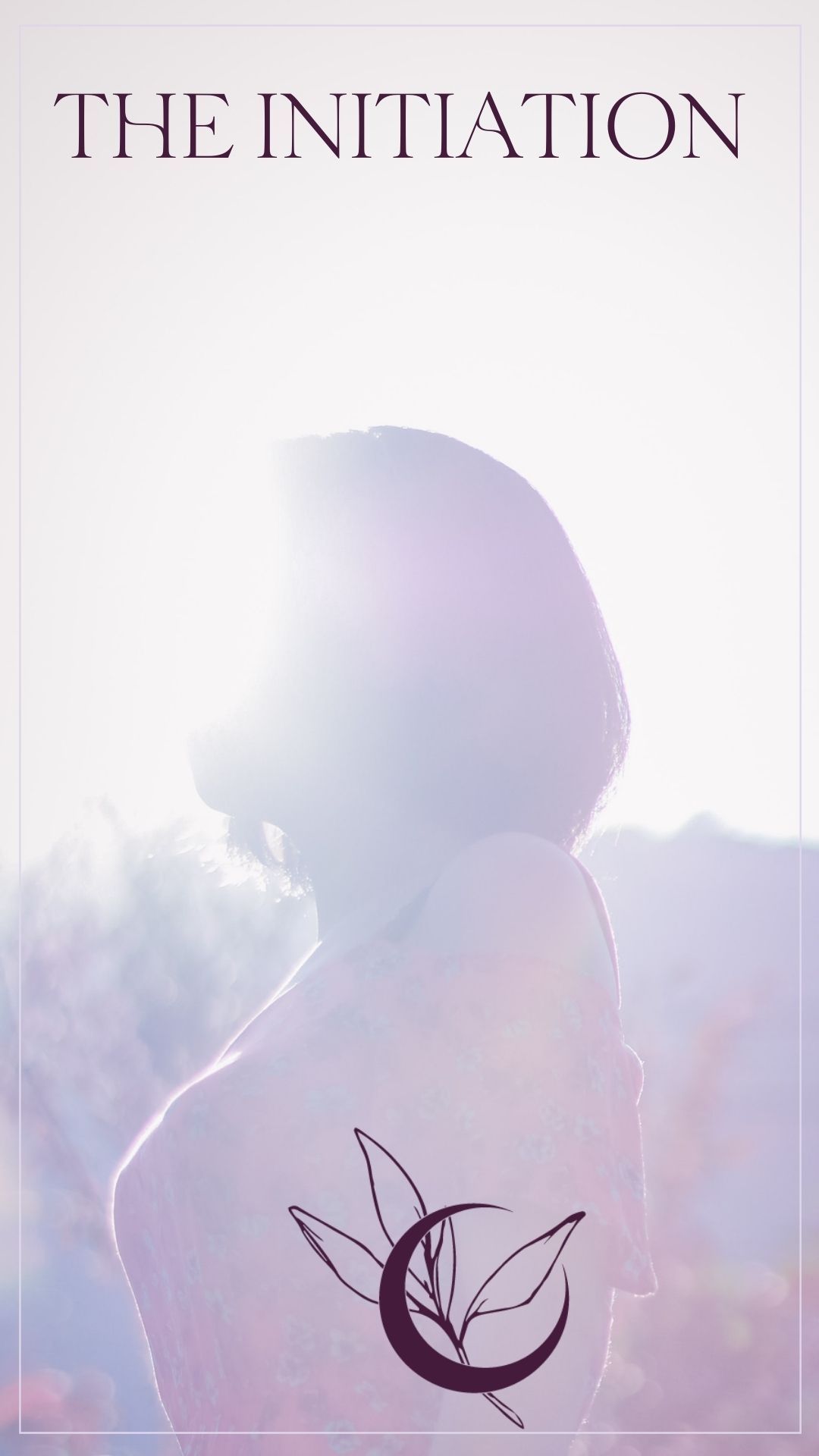 Before we dive into this life-changing program, let's talk about who this experience is ideal for! 
You have had spiritual curiosities for some time, spiritual experiences in your past, you watch the tv shows, read the books, listen to the podcasts, and wonder why you are so drawn to them. You want to take this next phase of your life to better understand yourself and the abilities that may be within you. 
Maybe you…
✨ Are completely new to mediumship or intuitive abilities yet find yourself always drawn to learn more about them.
✨ Have had experiences that leave you with little doubt you have a connection to Spirit, and want to explore more about philosophies, structures, techniques, while being mentored to understand your abilities with more clarity and confidence.
✨ Have provided readings in the past and want a safe space to practice and strengthen your connection and abilities while working through any lingering limiting beliefs and fears that you can do this confidently and with clarity.
If this sounds like you, you're in the right place!
The Initiation is for the beginner and intermediate level intuitive who want tools, philosophies and structures that will support their journey to better understanding their abilities. It's for the budding medium who is ready to take their practice to the next level in an unparalleled experience!  
By the end of this program you will have: 
✨ Confidence in yourself and your connection with Spirit 
✨ Met and built a trusting relationship with your Spirit Team 
✨ Have clarity on your language of Spirit and how spirit speaks to and through you 
✨ Developed lasting relationships with like-minded-soul-centered lightworkers 
✨ Practical experiences that validate your spiritual inspirations and evidence provided in a reading setting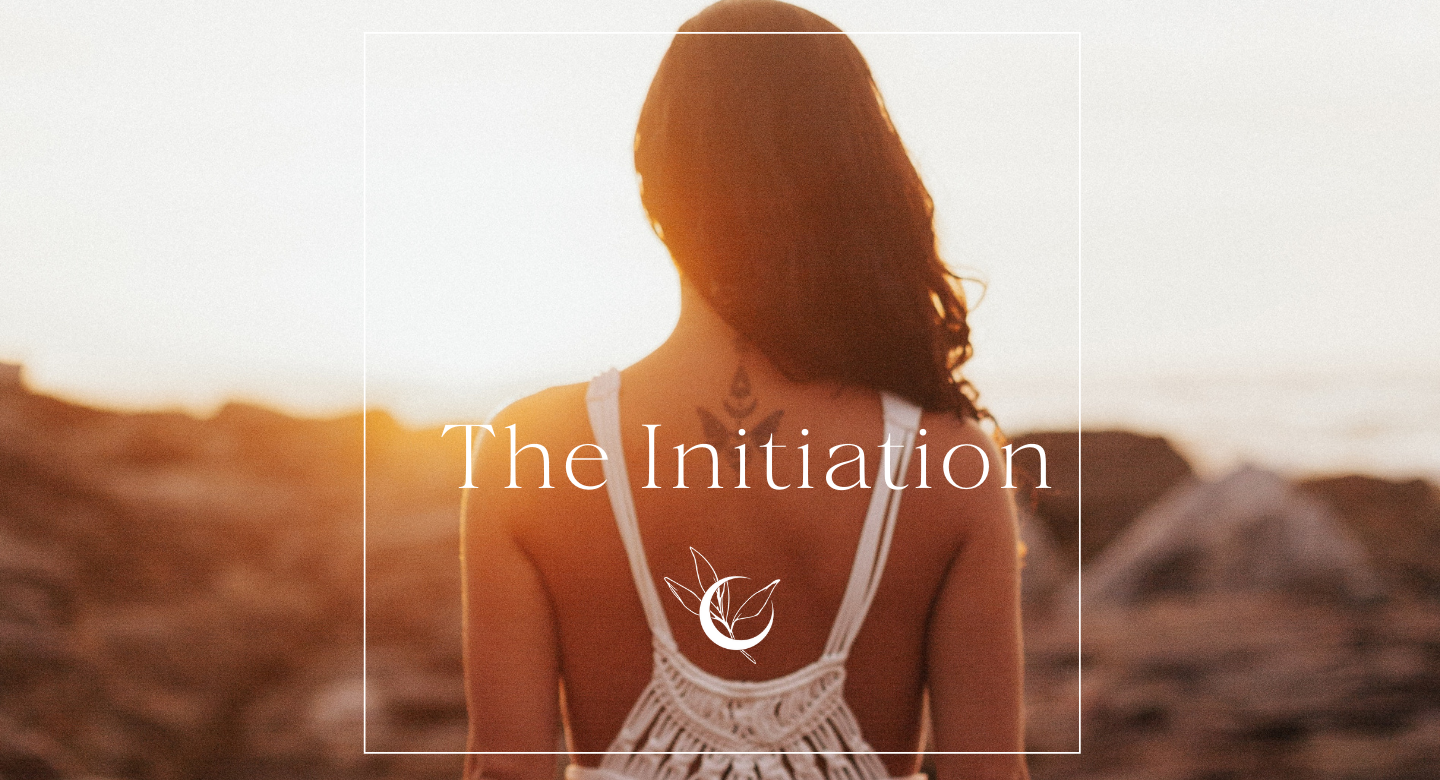 Key dates:
(all sessions are recorded and posted to the community for those catching the replay) 
✨ Welcome Ceremony: Friday, January 21, 2022, 1:00 pm PST | 4 pm EST (60 minutes)
✨ BI-Weekly Spirit Circles as part of our development classes
✨ Live Development Classes and Mentoring Calls (90 Minutes)
Friday, January 28, 1:00 pm PST | 4:00 pm EST Spirit Circle + Q&A
Friday, February 11,

1:00 pm PST | 4:00 pm EST Spirit Circle + Development Class

Friday, February 25, 1:00 pm PST | 4:00 pm EST Spirit Circle + Q&A
Friday, March 11, 1

:00 pm PST | 4:00 pm EST Spirit Circle + Development Class

Wednesday, March 25, 1:00 pm PST | 4:00 pm EST Spirit Circle + Q&A
✨ Closing Ceremony Friday, April 8, 1:00 pm PST | 4 pm EST (30 minutes)
✨ Weekly partners announced Saturdays (2 hours of practice sessions per week)
✨ Bi-Weekly Course Content Dropped Alternating Fridays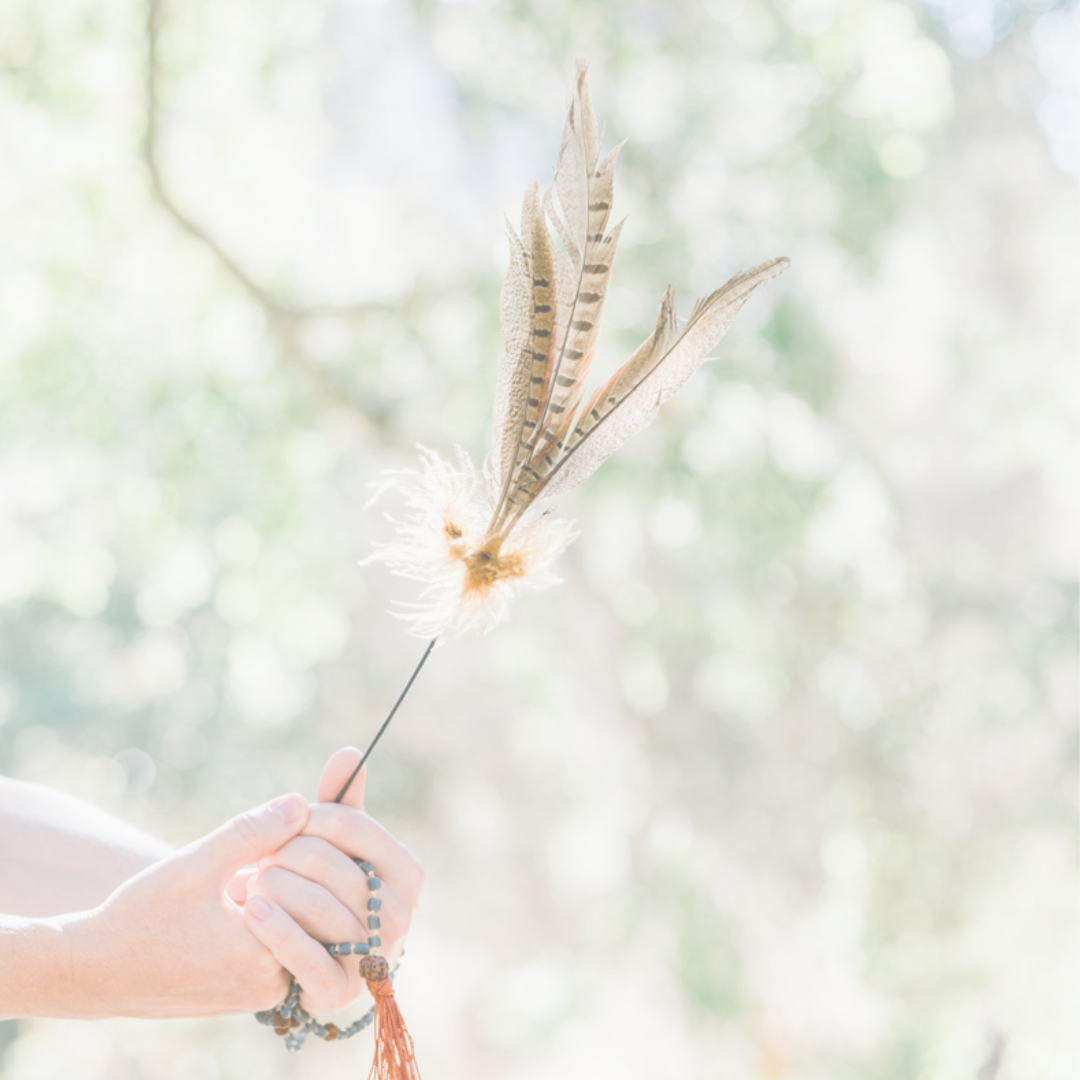 What is included in The Initiation 12 Week Mediumship Foundations Journey? 


✨ 12-Week Mediumship Foundations Course with lifetime access (outline below) 
✨ Over 20 downloadable resources to support your learning and integration 
✨ Bi-weekly Spirit Circles (Sitting in the Power) Live + Recorded (for replay)
✨ Bi-weekly Group Coaching Calls Live + Recorded (for replay)
✨ 2 organized partner practice sessions per week 
✨ Private Facebook group for students to ask questions and connect with one another
✨ **One 60 minute 1:1 session with me (**optional upgrade, max 10 students)
Professional Spiritual Medium and Mentor, mama of two humans and one rescue pooch, with a passion and a purpose to guide the next level of light workers to live expansive lives filled with JOY through the sacred evolution of their spiritual gifts. 
But let's back up 8 years first. 
With a new baby on my hip, I discovered I was a medium!
I remember those early days well (afterall, I journaled literally every experience of it and turned it into a Podcast, Spirit School!) 
✨ I was scared of not having the ability (spoiler alert, we all do!) 
✨ I doubted that I was any good at receiving and relaying Spirits impressions (what is 'good' anyways?)
✨ I took myself WAY too seriously (it was draining!) 
✨ I wasn't even sure I was communicating with Spirit or my own imagination!
Yet my soul kept calling me forward on the path. 
For a while I let the fear get the best of me and then, one day, I decided to lighten up. 
I lighten up around my spiritual abilities and start having some FUN with them instead! And I'm SO GLAD I did!  
The vibration of fun is where I found my magic, and this is what I teach. 
I know this development path well! And I know the ins and outs of the doubt, fear, resistances that come up when the path starts to unfold before us. 
But I also know and am a testament of what one can achieve when you approach this work with a positive mindset and the intention to SERVE. 
Six years later I had built my confidence, my reputation, my practice and was able to leave my corporate career and work for Spirit full-time. I followed my joy! 
I am constantly creating what I wish I'd had back in those early years - support, mentorship, and a safe place to practice and that is exactly what led me to create my signature program The Initiation! 
I am incredibly honoured to share with you all I know about the foundations of Mediumship and help you have fun along the way! 
I'll see you in class!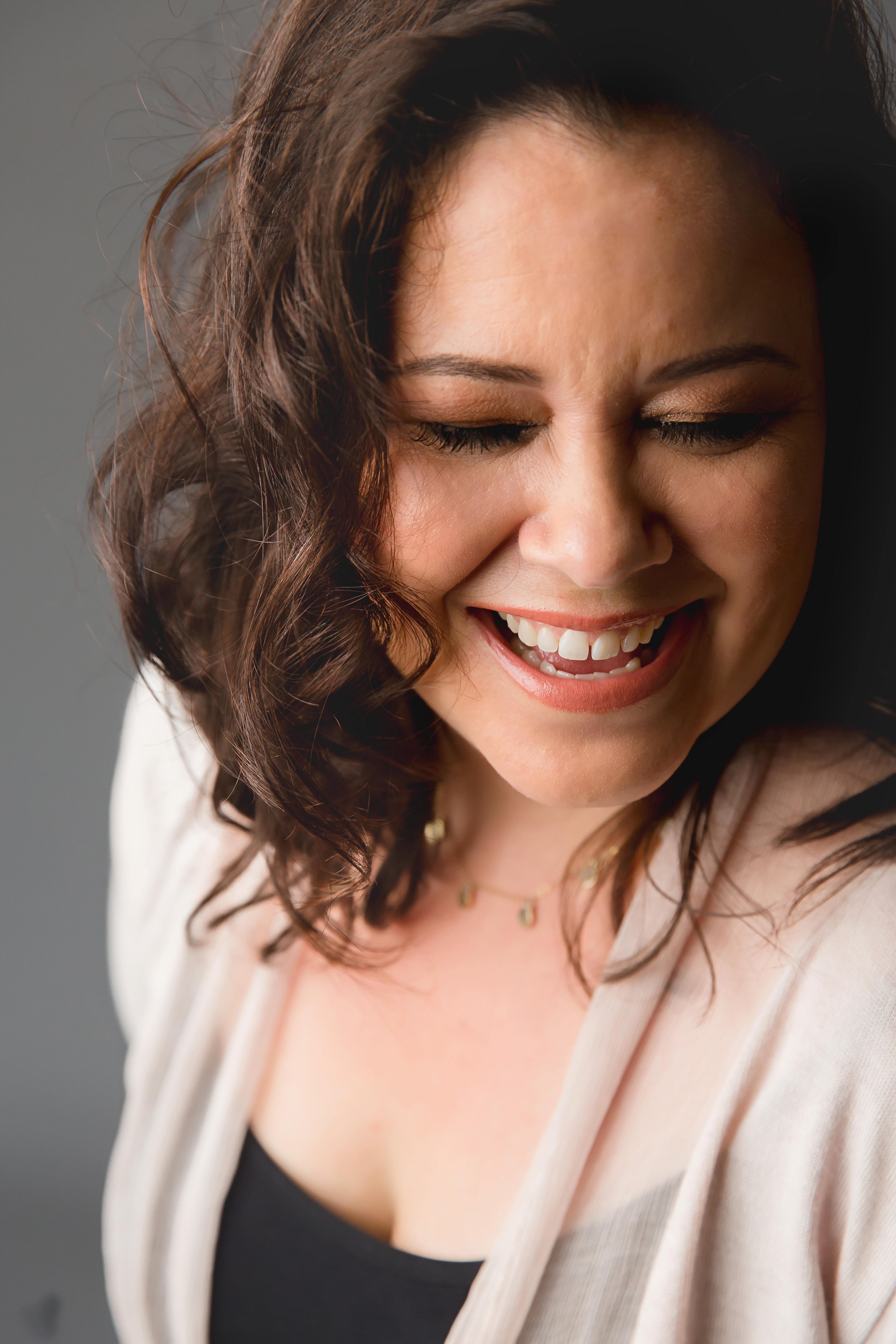 Key dates:
(all sessions are recorded and posted to the community for those catching the replay) 
✨ Welcome Ceremony: Saturday January 22, 2022 2:00 pm PST | 5 pm EST (60 minutes)
✨ Weekly Spirit Circles Fridays at 10:00 am PST | 1:00 pm EST (30 minutes)
✨ Live Mentoring Calls (90 minutes)
Wednesday, January 26, 2:00 pm PST | 5:00 pm EST Q&A
Saturday, February 5, 2:00 pm PST | 5:00 pm EST Development Class
Wednesday, February 9, 2:00 pm PST | 5:00 pm EST Q&A
Saturday, February 19, 2:00 pm PST | 5:00 pm EST Development Class
Wednesday, March 2, 2:00 pm PST | 5:00 pm EST Q&A
✨ Closing Ceremony Saturday, March 5, 2:00 pm PST | 5 pm EST (30 minutes)
✨ Weekly partners announced Mondays (2 hours of practice sessions per week)